Welcome to A & D Total Tree Service
Serving Connecticut with Skill & Pride!
Residents and Businesses of Colchester, Norwich, Griswold and surrounding CT communities
A & D Tree Service, LLC holds CT Arborist License #S-5884 and is fully Insured.
At A & D Tree Service, LLC., we take care to provide our customers high quality professional services.
Our Total Tree Service method ensures high quality professional care on every job.
A & D Tree Services:
Free Estimates
Tree Removal
Tree Pruning
Strorm Damage Clean-up
Wood Chipping
Stump Grinding
Tree Planting
Bracing and Cabling
Damage Prevention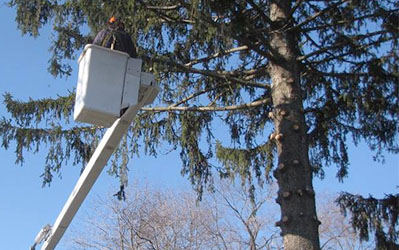 About A & D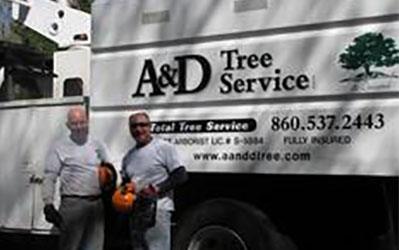 Contact Us
Questions? Need an Estimate?
We look forward to assisting you, feel free to call. Steve or Eric will be happy to assist! Serving residents and business owners in Colchester, Griswold, and Norwich, CT and the surrounding areas!
Contact A & D Today!